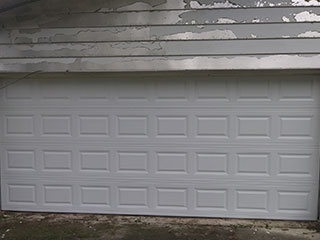 As useful and convenient as automatic garage doors can be, they sure can be an annoyance when they break down or start to malfunction. Don't worry, though;with the regular maintenance service that our team offers, you'll be able to avoid most problems and keep your system functional for a great number of years.
Safety Before Anything Else
To make sure your door is safe for you and your family members to use, some of the opener's features need to be tested. Our team will check the alignment of the safety sensors and the functionality of the auto-reverse mechanism, in order to ensure that the door does in fact reverse when there's an object blocking its path.
Door Balance Adjustment
Another test we'll perform is a balance test, which will let us know whether or not the spring tension needs to be adjusted. If these components are too slack or wound too tightly, then your door won't be able to stay in place when left halfway open. Because spring adjustment is potentially very dangerous, we urge that you never attempt to perform it by yourself and instead leave it up to our professional technicians.
A Complete Inspection
As part of our service visits, we will also perform a thorough examination of the entire system, from the brackets and cables to the panels and the tracks. Any minor issue we find will be dealt with on the spot, to prevent it from worsening over time. We will also lubricate the rollers, hinges and other moving metal parts, to make sure the door's movement stays as silent and smooth as it can be.
All This and More
Our professional maintenance service will do more than increase the working lifespan of your system; it will also save you money on preventable repairs. While we do offer emergency spring replacement and other urgent assistance services, we urge you not to wait for something to go wrong. Schedule an appointment with our experts at Garage Door Repair Leesburg today and let us make sure you avoid as many problems as possible.
We also offer:

Broken Cable Replacement

Oil Tempered Torsion Springs

Garage Door Remote Clickers

Garage Door Tune Up Services